We provide free initial website design consultations and quotes.
When it comes to web design, we do the utmost to give you all the tools that you need in order to have a professinalal website at a reasonable cost.
We are aware of your budget and we work within your plan. At WTS, we make it affordable to get a website up and running at the click of a button.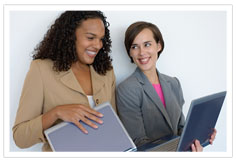 Extraordinary Experiences
Our complete range of website design, eCommerce and hosting services supports every phase of web design strategy, development, hosting and maintenance for your web site:
Superior website design that reflects your business objectives and presents a professional image to your customers, including custom artwork and page layout

Web site navigation designed for usability and sales conversion

Web site design for search engine optimization (SEO), placement and rankings

Implementation of a range of eCommerce merchant solutions, including shopping carts, credit card and shipping gateways, marketing tools and custom applications
At Webtekstudio.com, web design is our passion. If you are interested in a first class website design that reflects a professional image for your company,  don't look any further. Our website designs are unique and functional, ranging from basic informational websites to full-scale eCommerce merchant storefronts and custom database applications.